Isabelle & Dennis
Hello!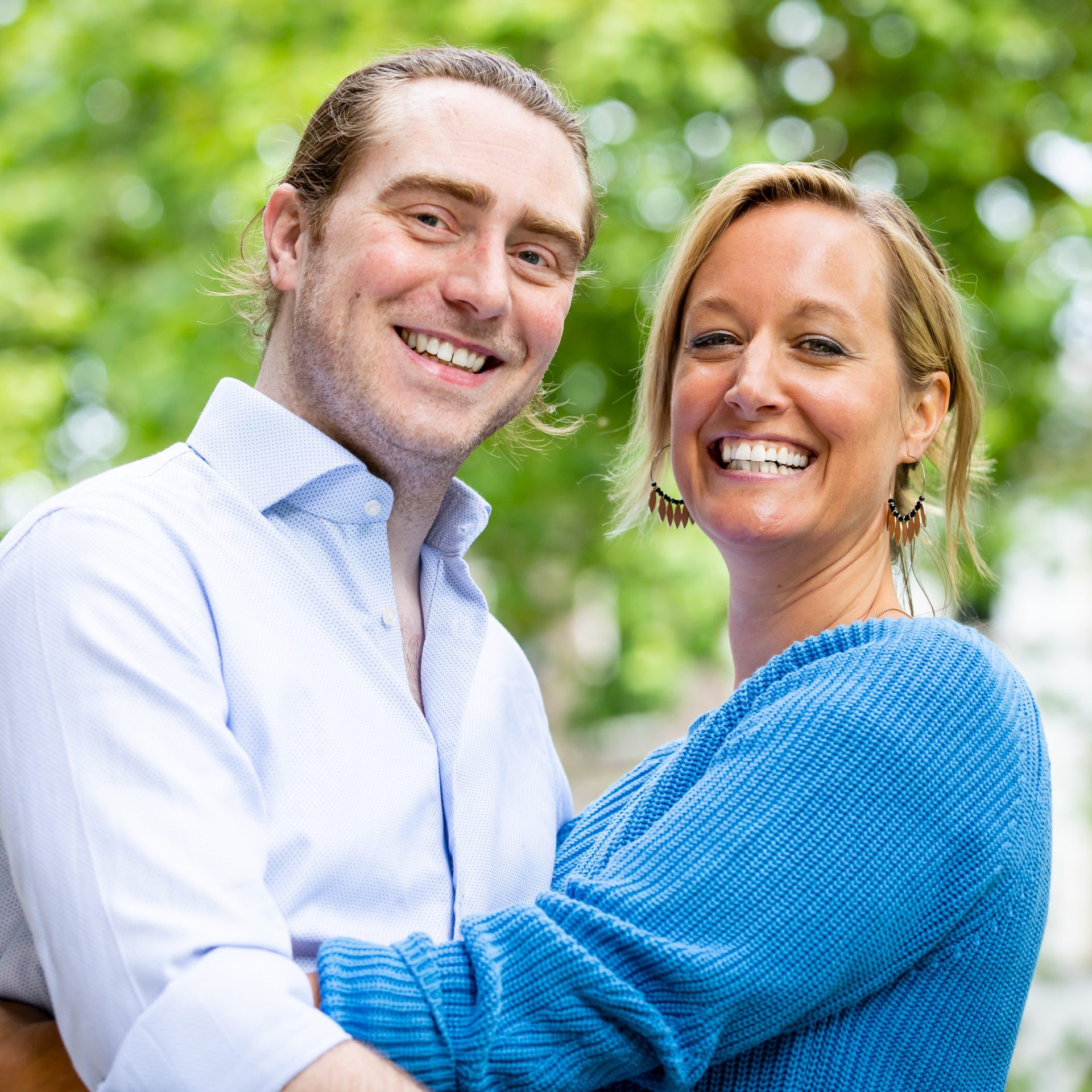 We are Isabelle and Dennis form the Netherlands, a country located in Europe. Isabelle is German and Dennis is Dutch!
THANK YOU for taking the time to get to know us. We are very excited to grow our family through adoption but can only imagine how hard it must be for you. Although we have not met, we feel a great compassion for you and your journey. We recognize that making an adoption plan for your child is an act of pure love, and we admire your strength and courage.
After our share of infertility issues and heartbreak, we knew we were destined to walk a different path to parenthood; the path of an open adoption. We would love to welcome a child of any ethnicity, background and gender into our hearts and souls.
We promise to welcome your baby into our family with all our love and care and to give them a warm and secure place to grow up and develop as a person. Adopting in our country is very difficult, so we are  grateful to be able to adopt in the United States!
Our Promise to Our Child:
You will be loved unconditionally. We will always be your #1 supporter.
We will be good role models. We will show you respect, kindness, and honesty.
We will have family weekends full of fun that includes movies nights with lots of ice cream, games, trips and tons of cuddles.
Dad will bake with you your favorite pizza on pizza night. Mom will teach you how to swim.
We will always speak highly of your birth mother and her love, strength, and bravery, as well as how thankful we are to be your parents.
Our Story: We met in 2008 in Cape Town, South Africa, where I was an intern at a guesthouse and Dennis was at a training camp for his race car driving. We stayed at the very same guesthouse. We shared good laughs and talks from the very beginning and started to hang out together more and more. Between his training sessions and my working hours, we went on hikes, went swimming in the ocean and slowly fell in love with each other.
At first we did not think our relationship would survive the distance once I went back to Germany and Dennis went back the Netherlands. However, we found out that our love was something special. We wanted to make it work. After one year of a long-distance relationship I moved to the Netherlands and studied to become a high school teacher. We share the same values and family is very important for both of us. There is a part in us that always wanted to become parents.
Hello!
About Dennis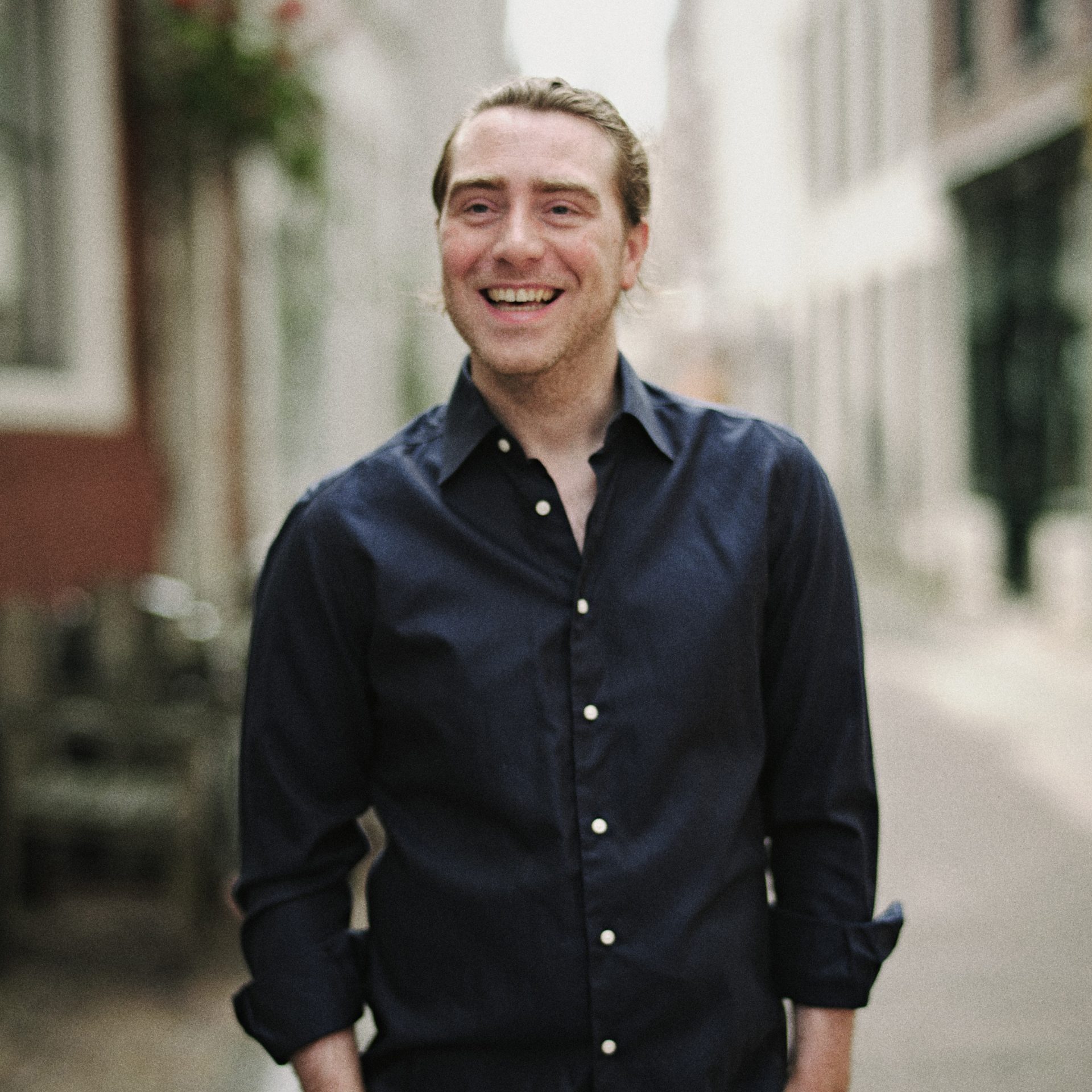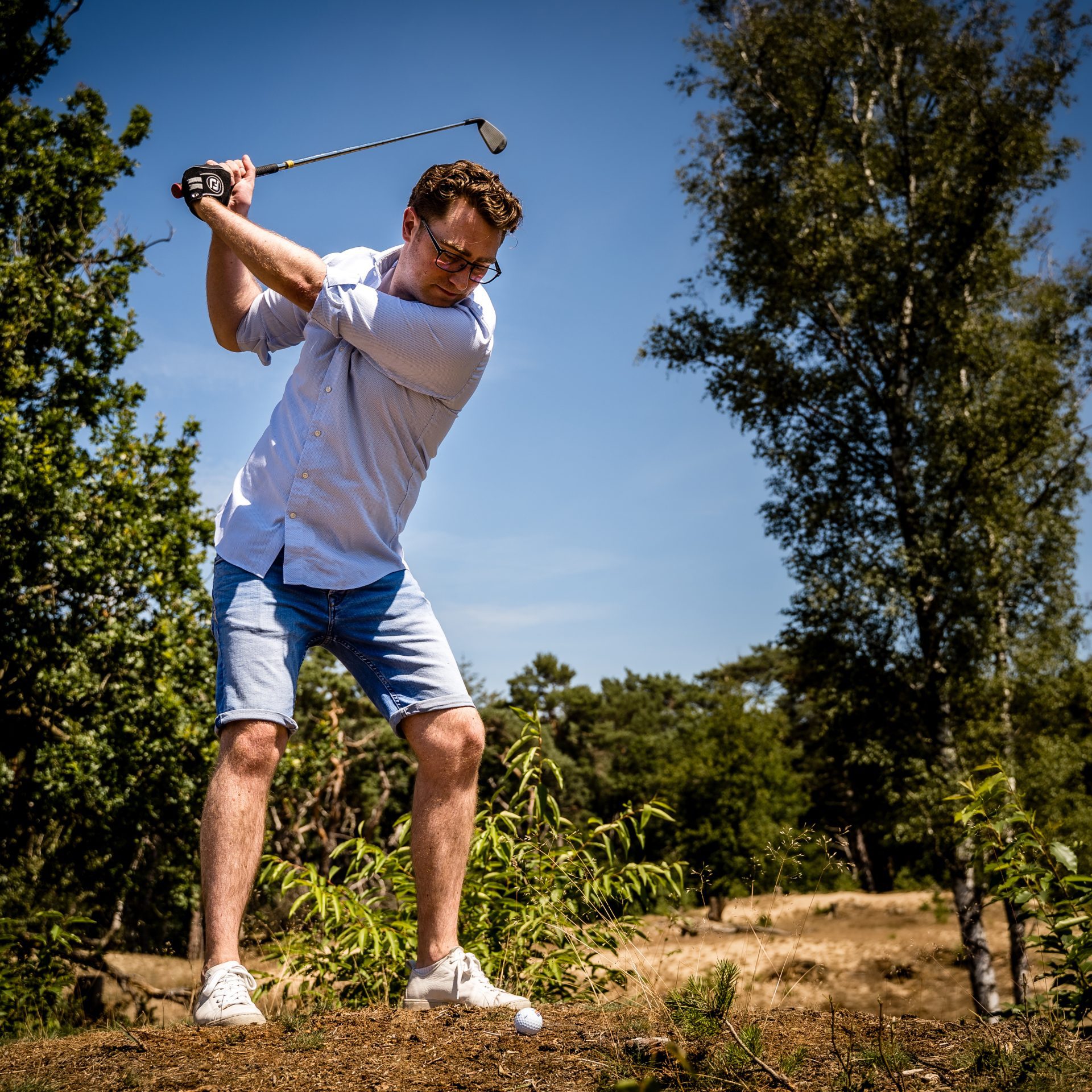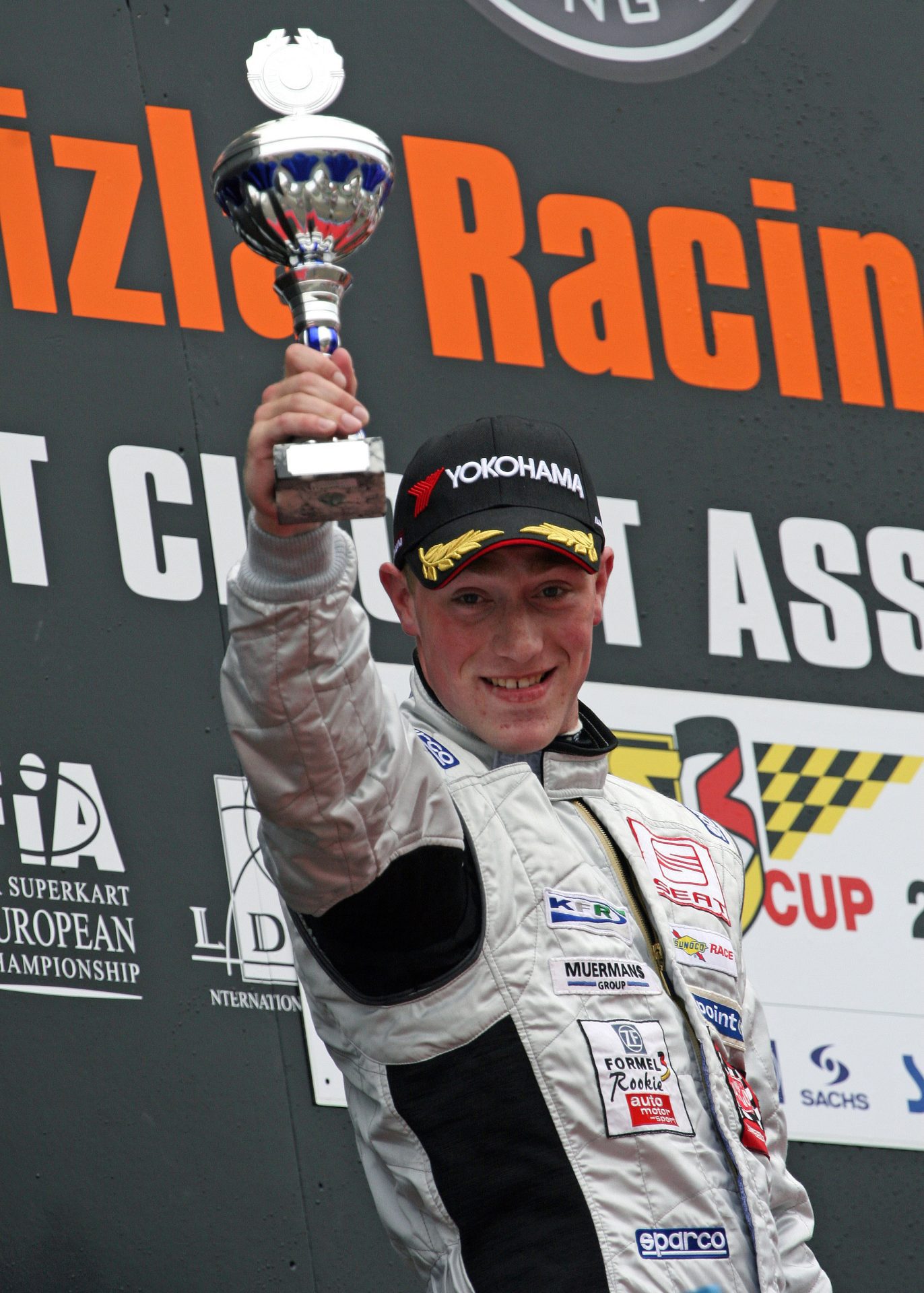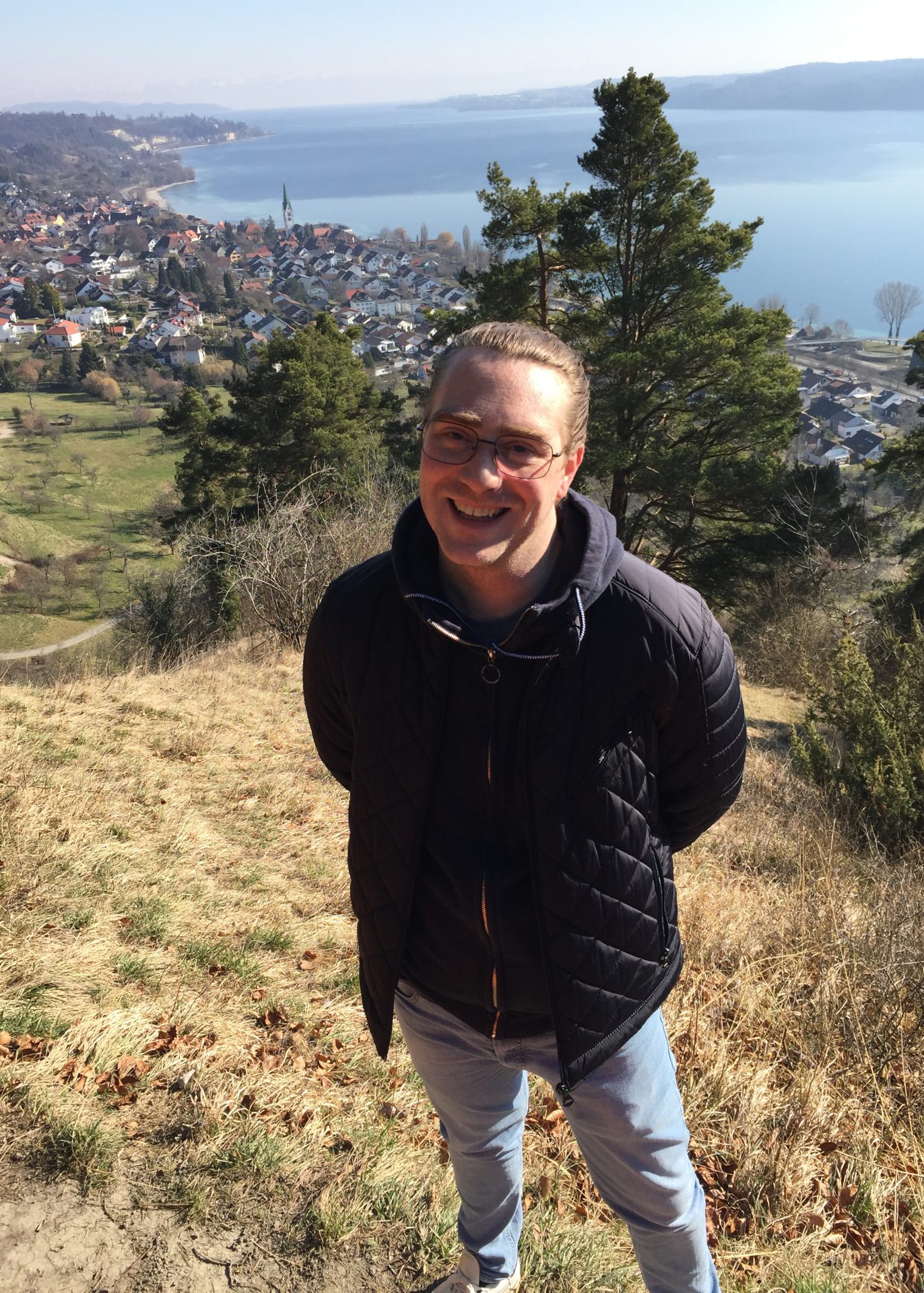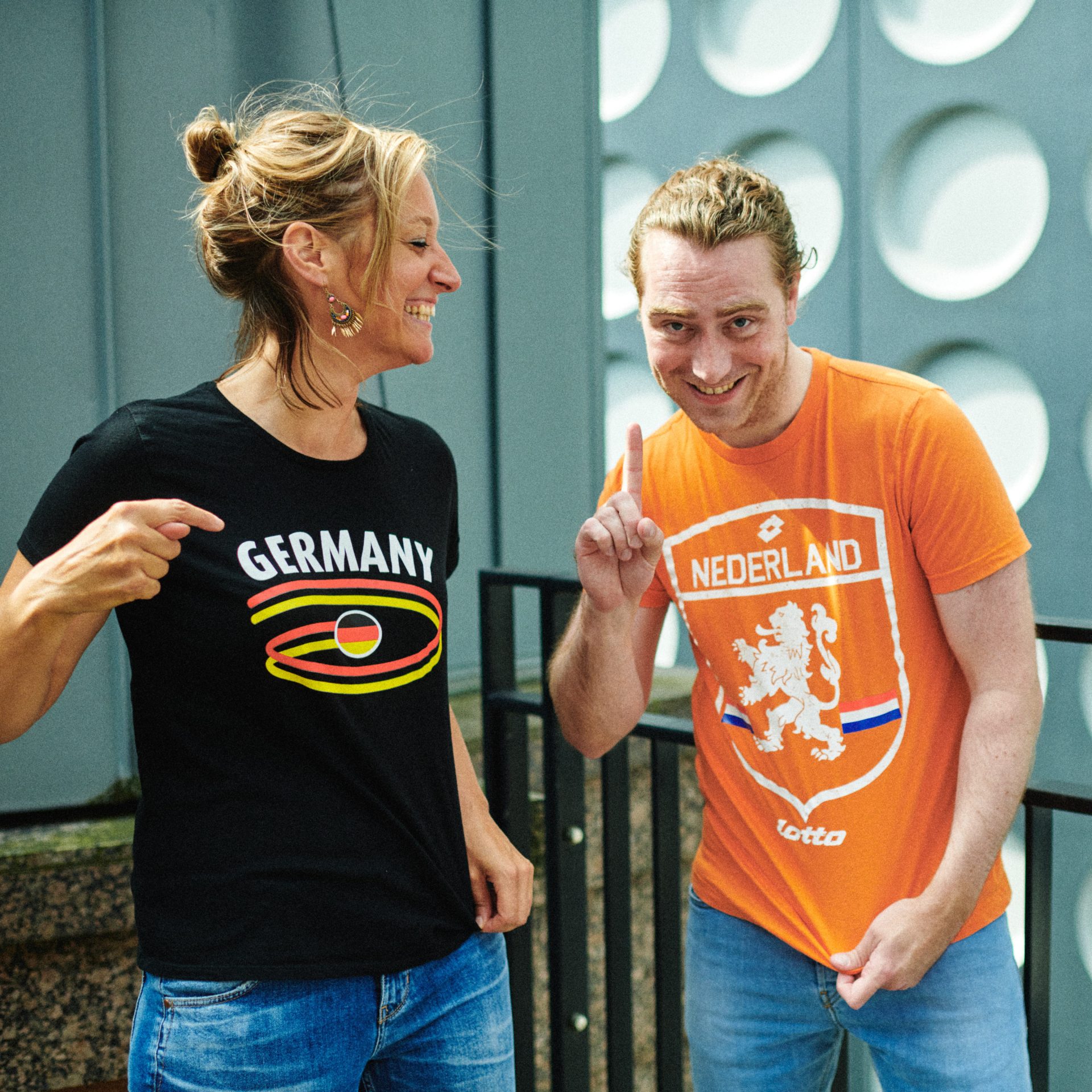 About Dennis by Dennis: I grew up in the Netherlands in a town that is on the coast and not far from Amsterdam. I had a great childhood with a lot of love and support from my parents. After high school I attended college in Amsterdam. In my first couple of years I combined a full-time education with a part-time job, and was a race car driver at a competitive level. As I competed at a higher level and became more successful in my sport I focused on race car driving and stopped working at my part-time job. In my mid-twenties I had to take a step back because of my health. I was born with Cystic Fibrosis and later in life I got Crohn's disease. I am doing very well and my health is very stable. I became a "house husband" and hopefully soon a stay-at-home dad! I love sports and trying new things.
I am really looking forward to becoming a full-time dad for our child. To love, guide,  teach, interact and help to discover who she or he is will  bring me such joy.
Thoughts from Isabelle: I have known Dennis for almost 14 years. One of the things that drew me to him is that he was – and still is- perhaps the most decent human being I have ever met anywhere. I mean fundamentally. He is one of those people who asks you how you are doing and he wants to truly hear it. He never judges anyone. These characteristics will make him a great father.
Fun Facts About Dennis
Dennis loves sports. He is very competitive in every sport and game he does. At the moment he is into playing golf. He loves to think of himself to become the next Tiger Woods.
Dennis has visited the USA more than ten times as a tourist.
Dennis is afraid of spiders but does not admit it.
Dennis is a very good cook. He can try a new recipe for months until he is satisfied with the result. His pizza is the best I have ever eaten. He loves German food.
About Dennis
About Isabelle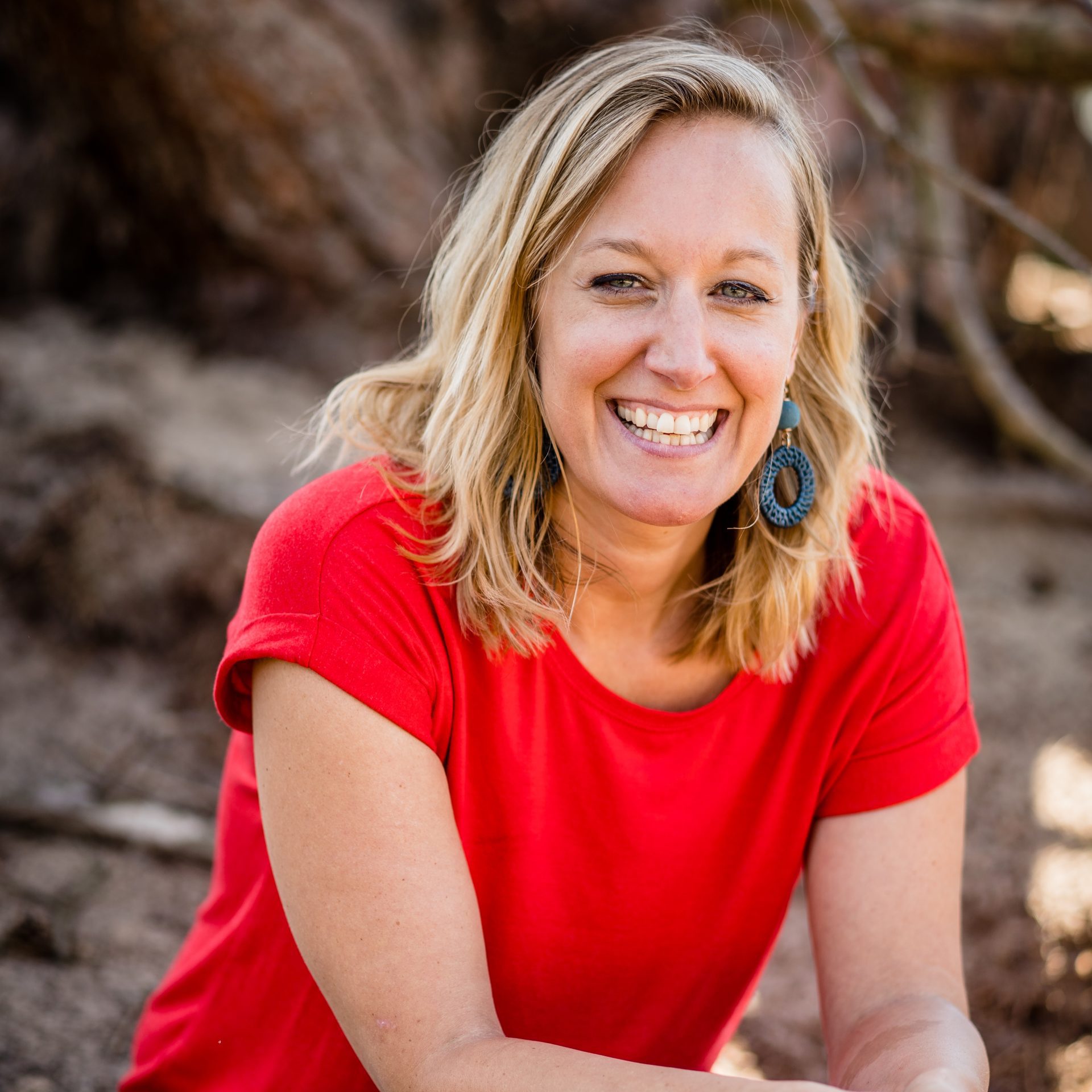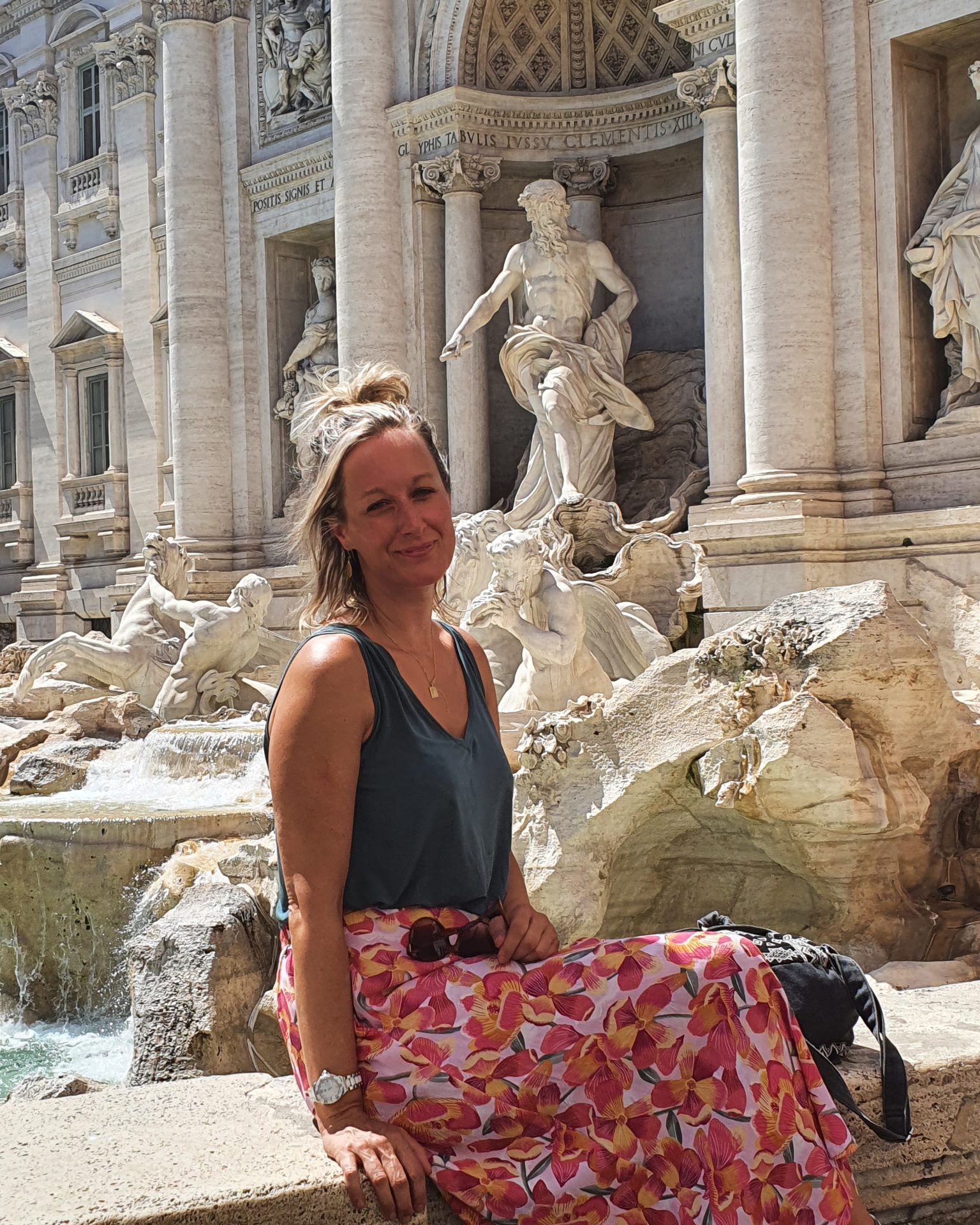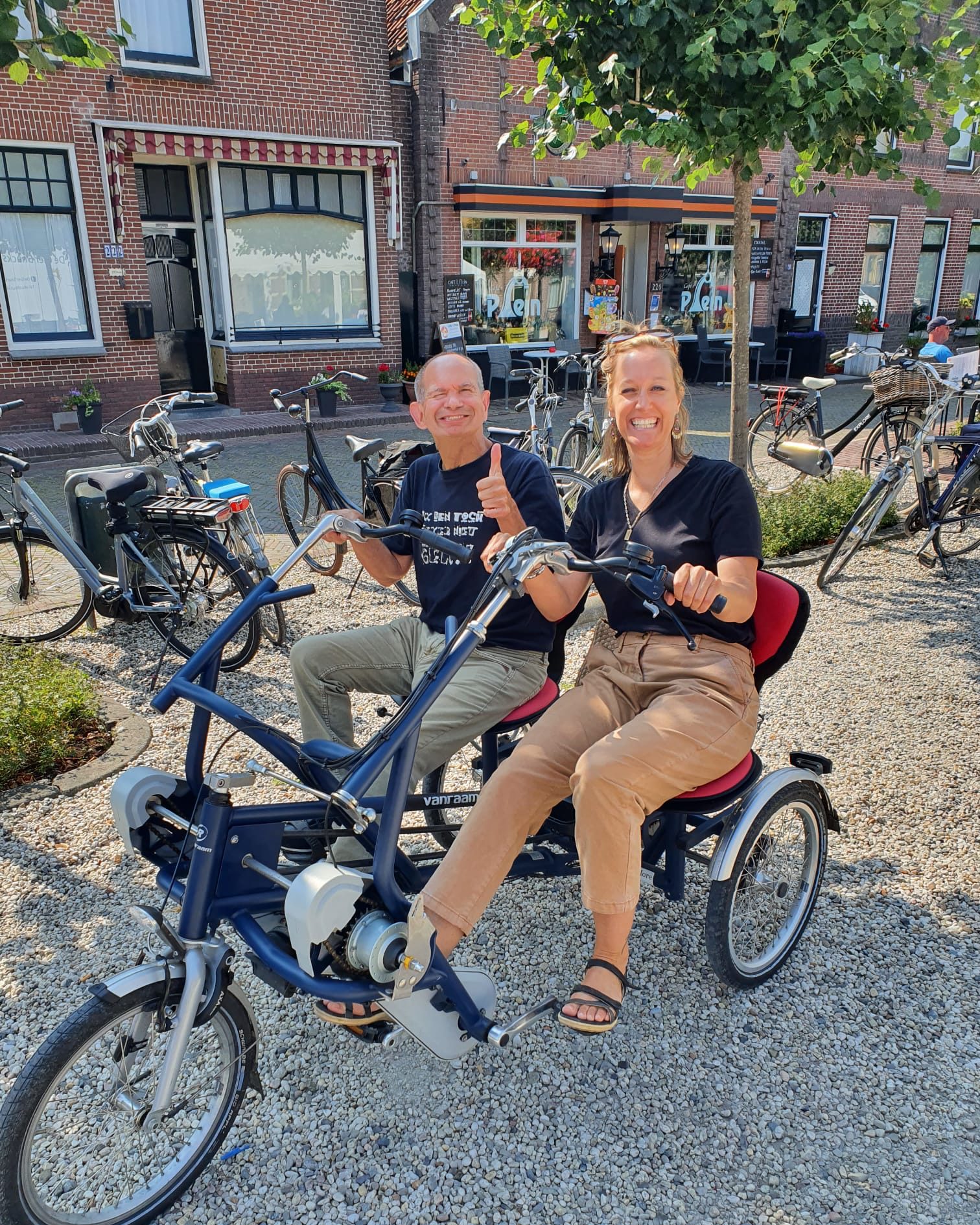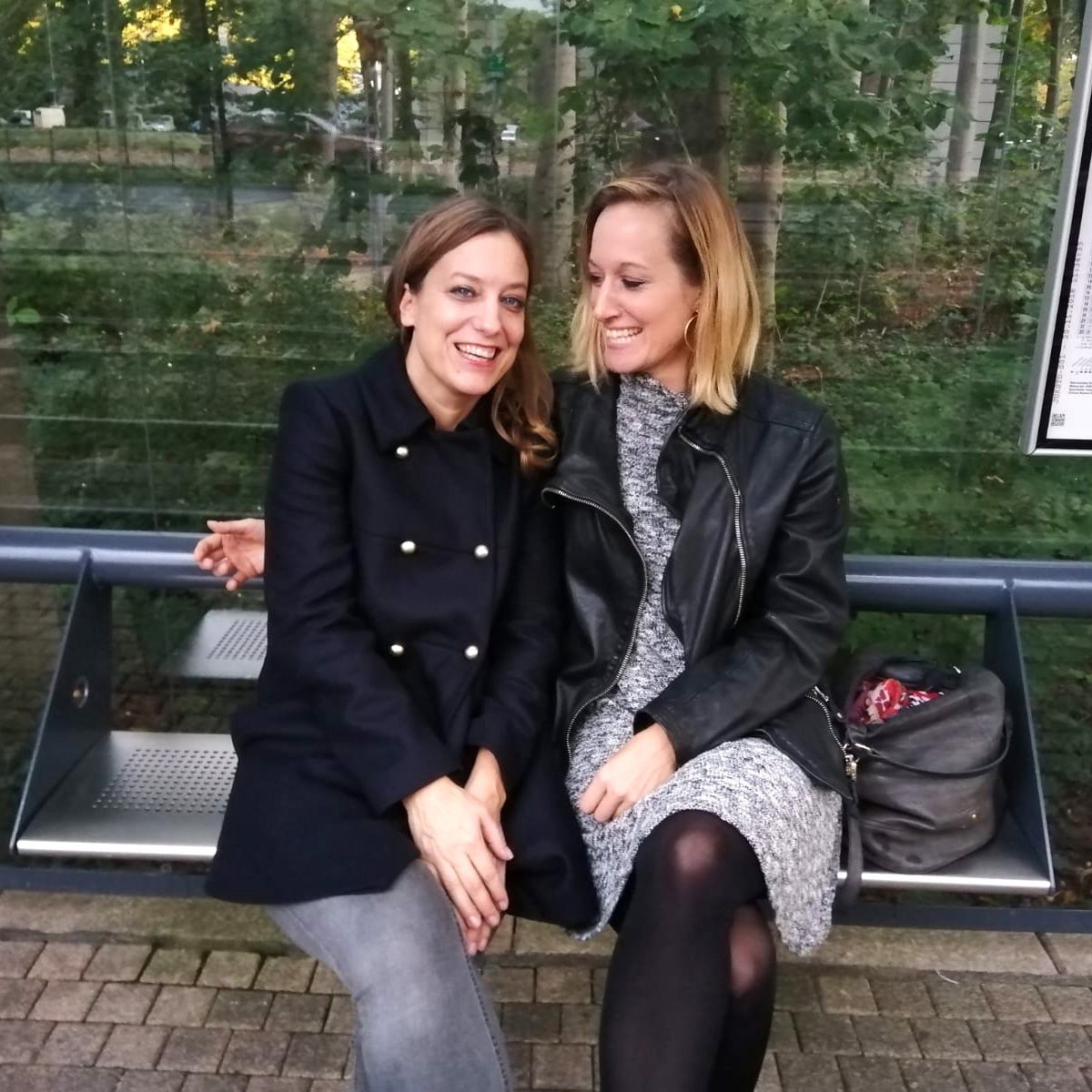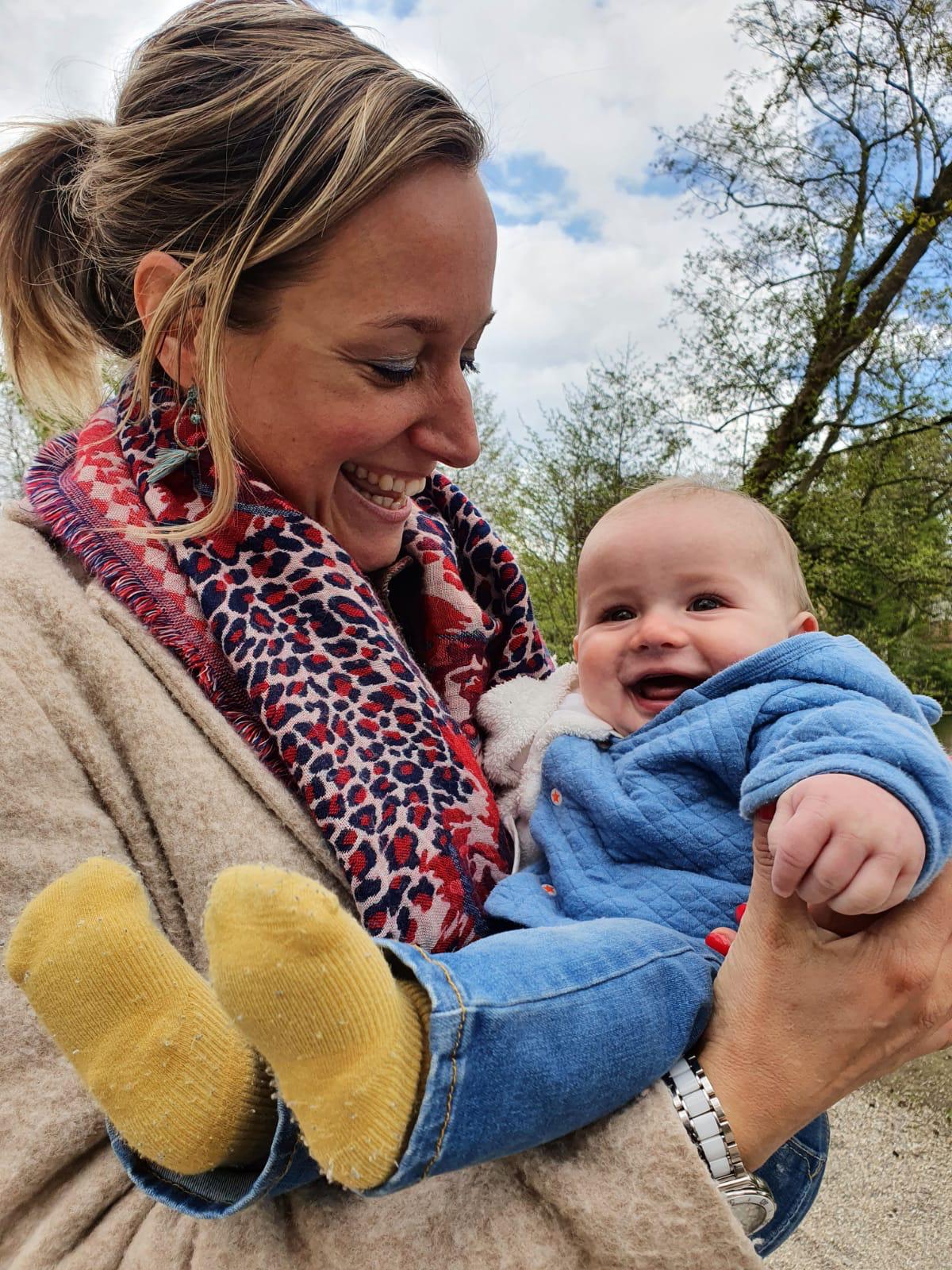 About Isabelle by Isabelle: I was born in a little village in Germany where I grew up with my two older sisters on the beautiful Lake of Constance. I have always had the wish to travel the world, so I decided to become an exchange student to the USA. During my years in college I had a lot of internships abroad like working in a school in Kenya. It is important to get to know different cultures, traditions, and ways of living so you are more aware and can't build up prejudices. These are values that I want to pass on to my future child. The main thing that I hope is that my future child will learn the message of love and understanding through me and that it doesn't matter what a person's ethnicity or nationality is!
Thoughts from Dennis: Isabelle can light up a room and has a laugh that will put you in a good mood every time you hear it. She is social, open, loving, fun and keeps on surprising me, even after the twelve years we have been together. Isabelle currently teaches German to high school students and she also mentors a class. I have heard her talk to students and she has the great ability to connect with the children and motivate them. I think she will be a wonderful mother.
Fun Facts About Isabelle:
Isabelle loves pigs. Speedy is her favorite. She is our neighbor at the caravan park where we stay during the summer months.
Isabelle is the youngest of three sisters. She is very close to them and they spend a lot of time together.
Isabelle's secret wish is to be an owner of a farm. She would like to care for animals such as dogs, chickens and of course a lot of pigs.
Isabelle's bravest adventure was when she went skydiving even though she is afraid of heights. The whole family went too!
About Isabelle
Our Home and Community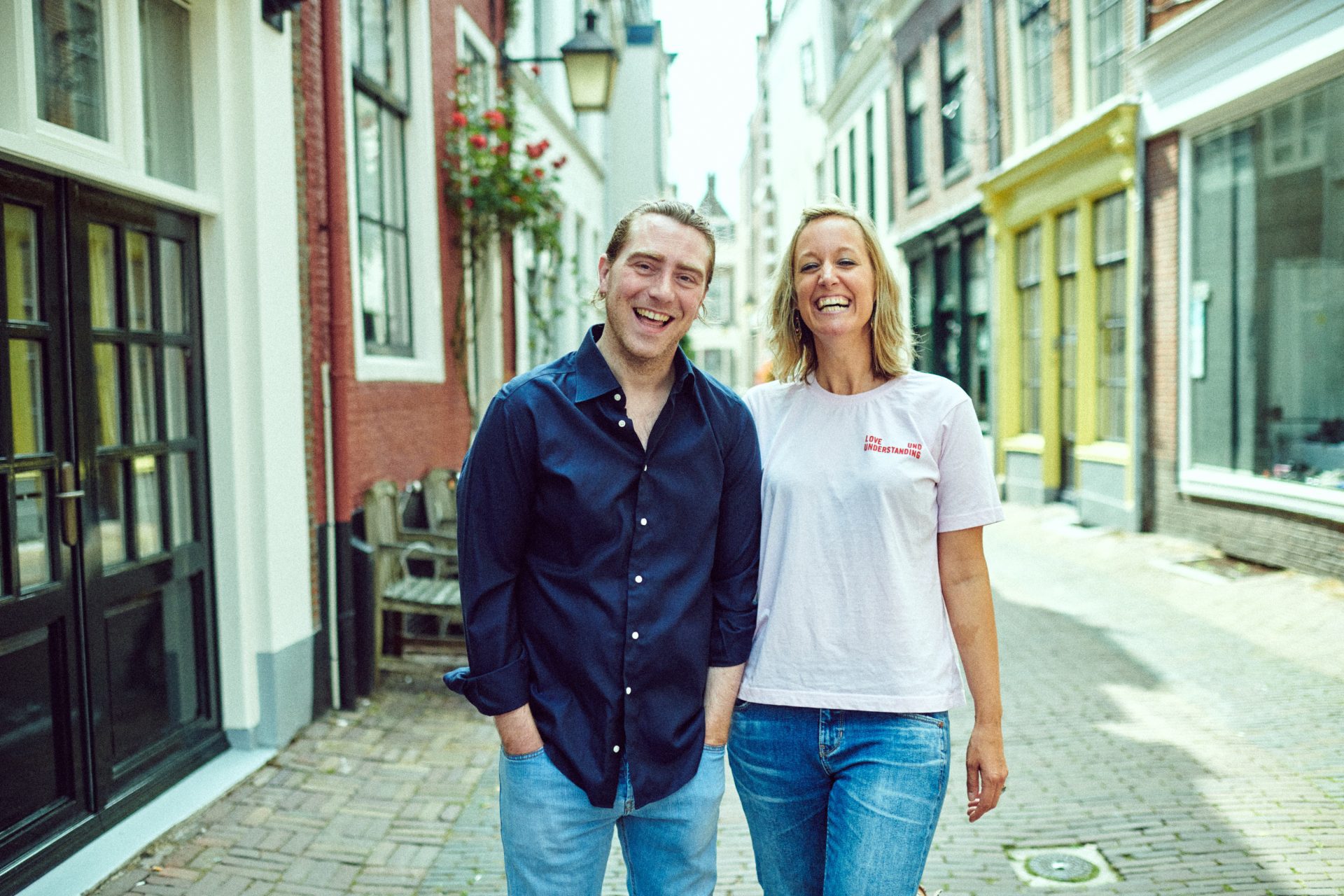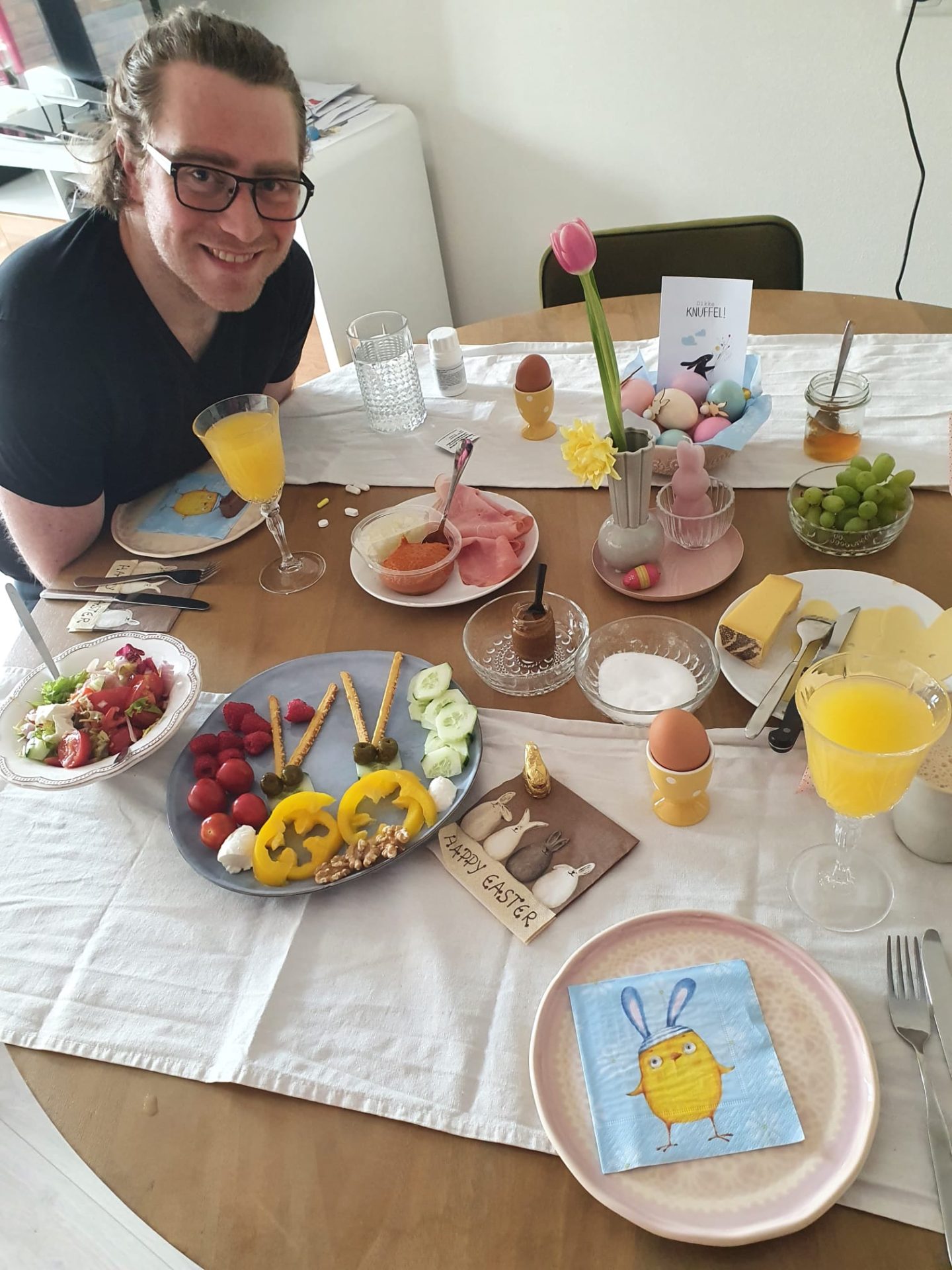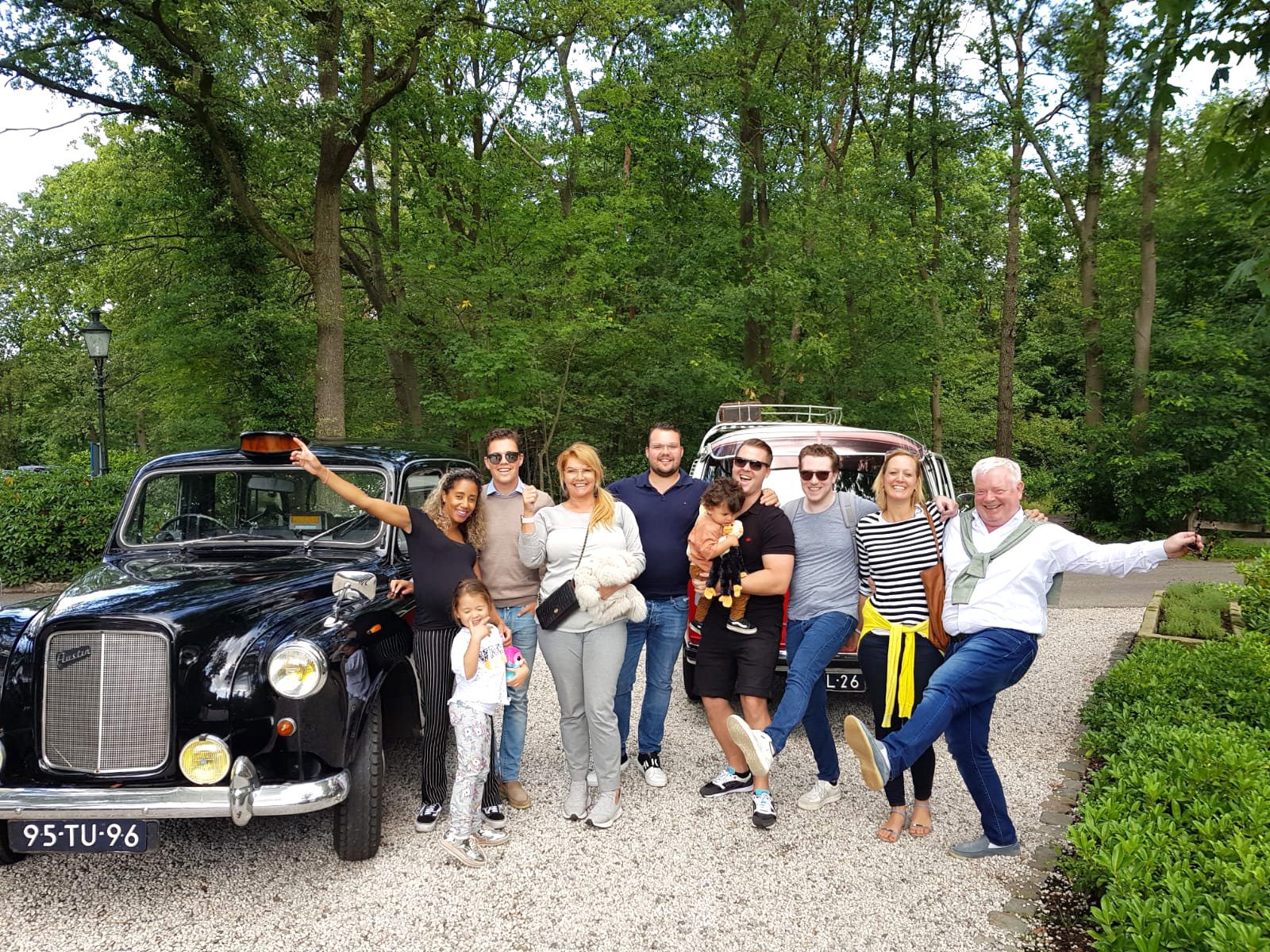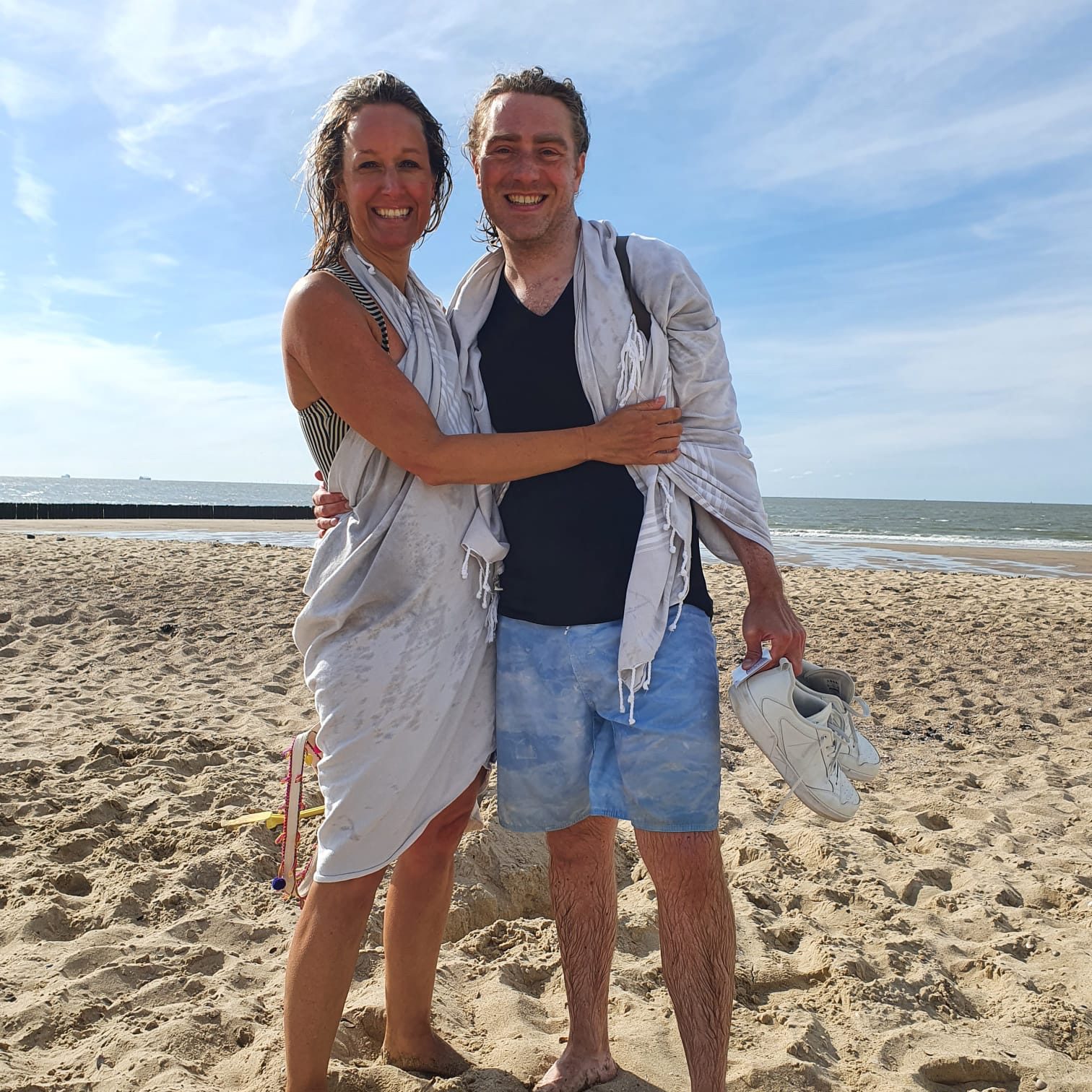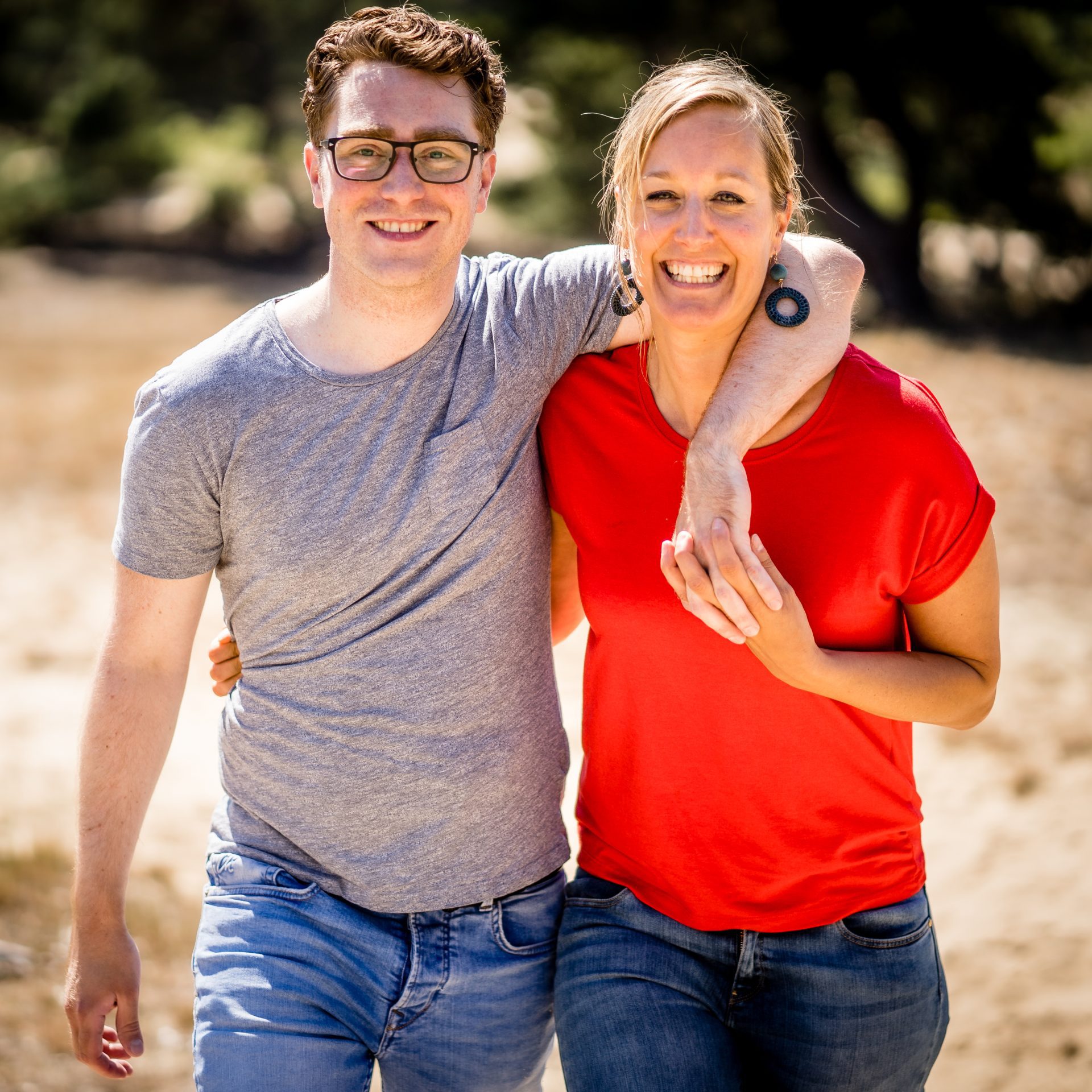 We live in Utrecht, a small city in the middle of the Netherlands. Utrecht is known for its friendly, safe and laid back atmosphere and high quality of great outdoors. Schools, day care and several playgrounds are all within walking distance. There are a lot of young families in the area and several of our neighbors have young children. They are already looking forward to  a new playmate.
Our favorite places that we can't wait to share with our future child and create new memories as a family:
1) Utrecht, The Netherlands – the city where we work and live. Where our friends and family (from Dennis's side) live.
2) Sipplingen, Germany – village at the Lake of Constance where Isabelle grew up and where her parents still live. We often go there on vacations, during the holiday season around Christmas and wherever we can make time for.
3) Cape Town, South Africa – will always have a special meaning to us. We went several times back to this beautiful piece of earth to enjoy the mountain climbs and the ocean.
4) Marbella, Spain – we spent 6 months here during our sabbatical in 2017. We love the laid-back atmosphere and of course the nature. Whenever we can, we go back to enjoy a short vacation
The Netherlands Is known for:
The Open Mindset
The Netherlands are multi-cultural in many aspects. People are very open and respectful towards other cultures.
Our Schools
The public schools in the Netherlands are of very good quality! Our future child will learn Dutch, German and English!
Health Care
The Netherlands have a very stable and good social security-system and healthcare system, which ensures excellent medical treatment for every citizen.
Our Home and Community
Our Family and Friends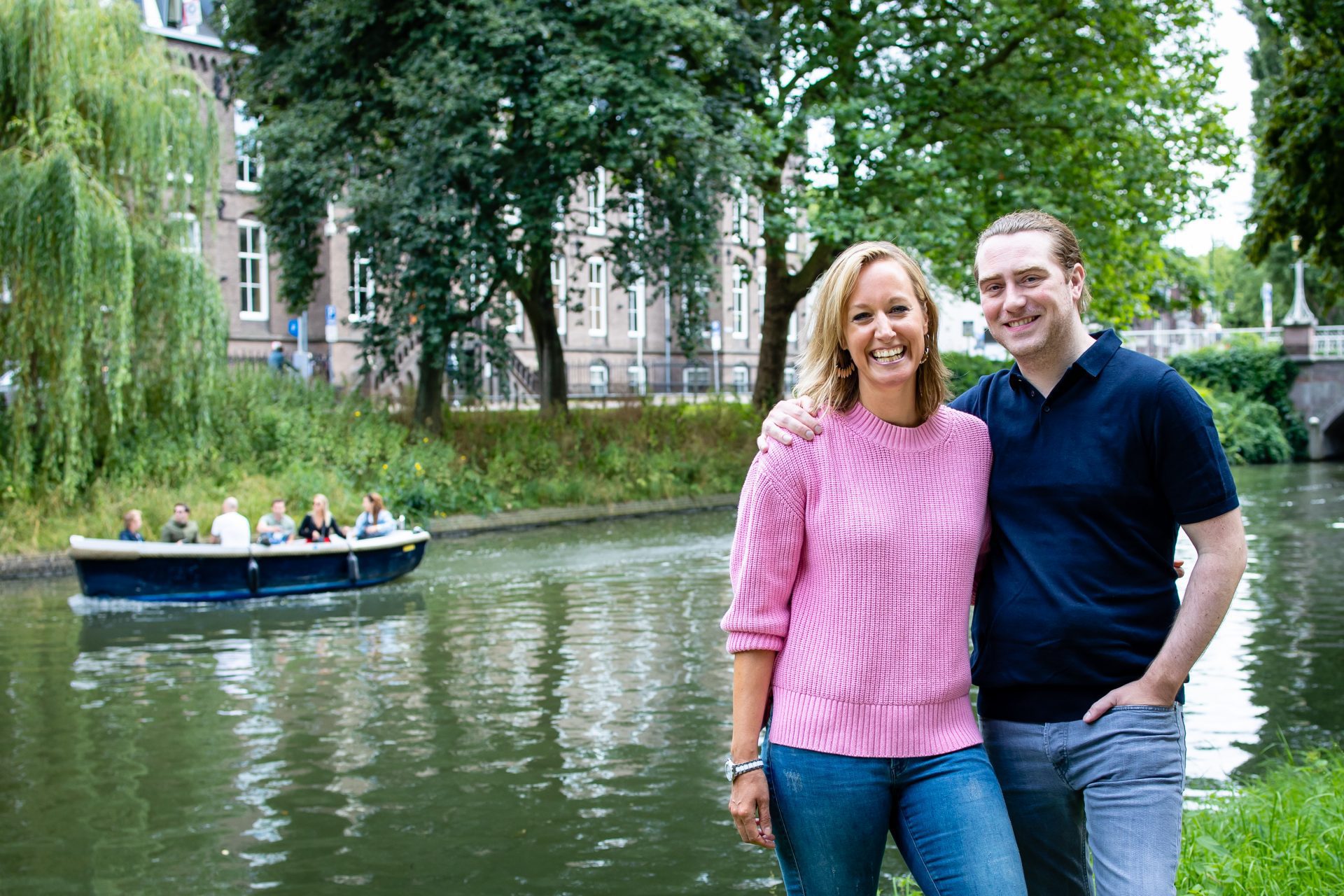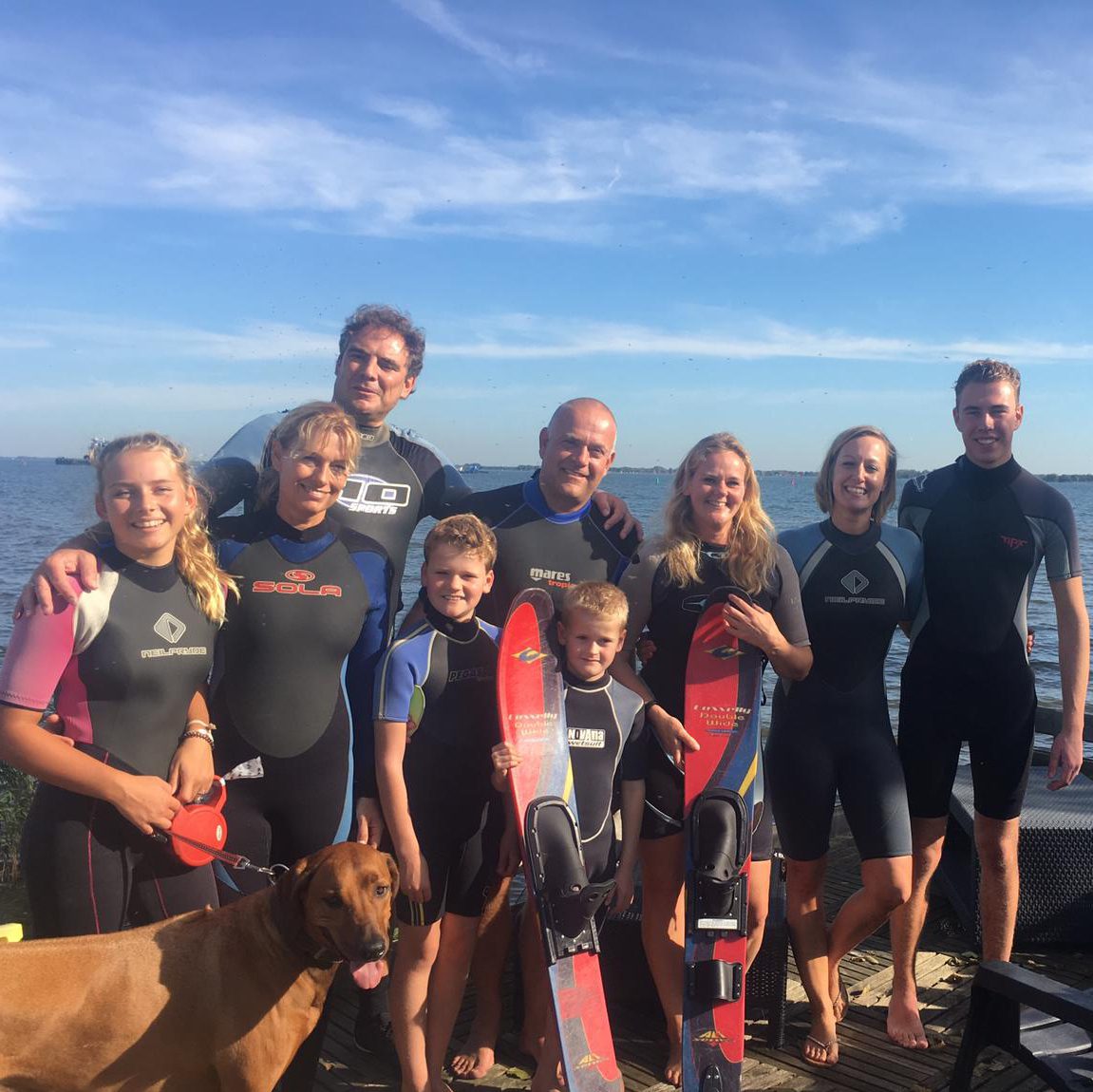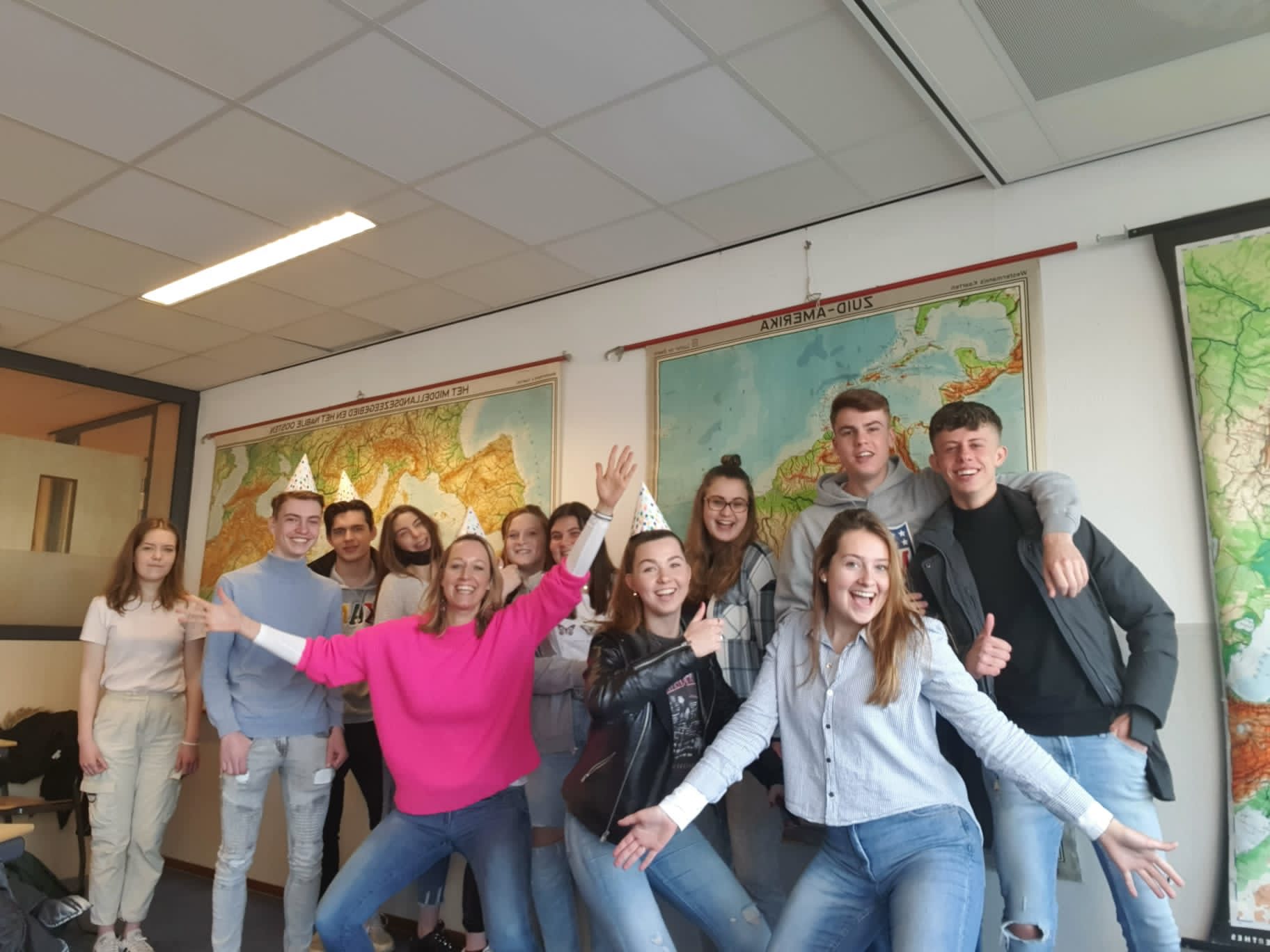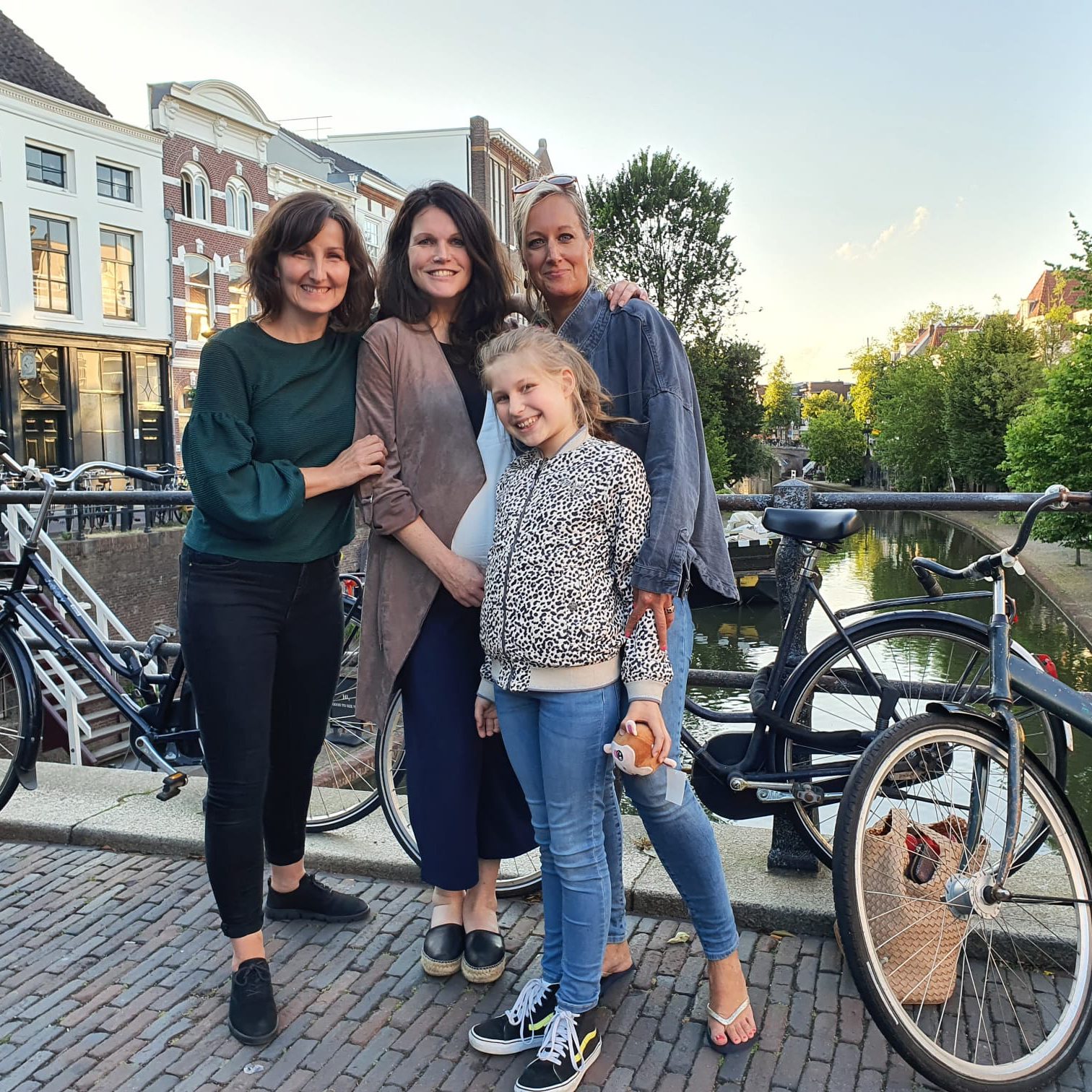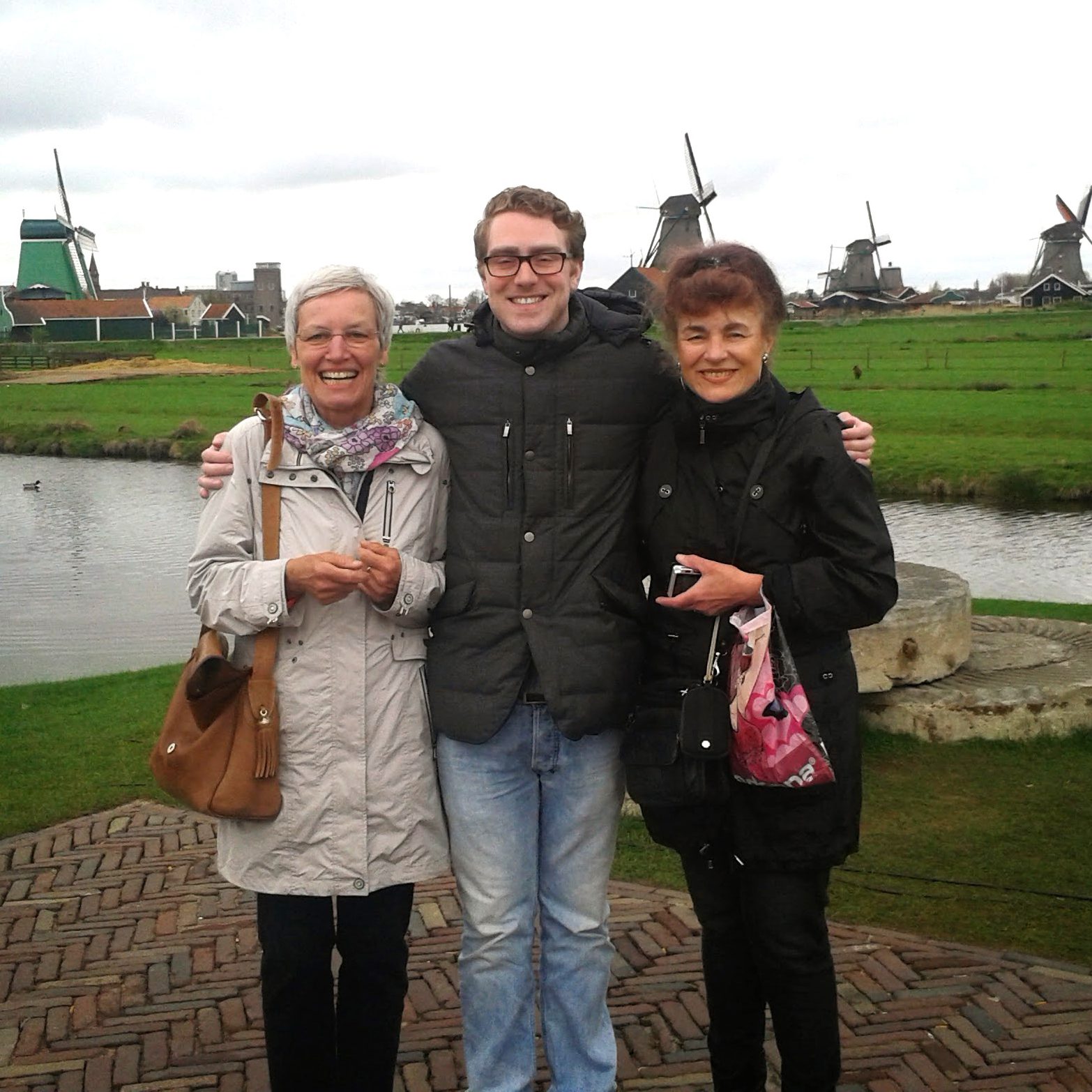 Dennis' parents live close to us. They are separated but still have a very good bond. His dad is remarried and his new wife has two sons.
Olle, is Dennis's best friend and his wife Candice and their lovely three kids belong to the inner circle of the family, too. We often see each other for dinner, gaming afternoons and on other occasions like family weekends and birthdays.
Our family weekends are always fun – our highlight was probably, besides the skydiving trip – waterskiing on a beautiful lake. Eating is always one of our favorite things  to do, so we always bring lots of food to these events. We are definitely foodies!
Isabelle's parents live in Germany, and she has two sisters, one who lives in Zürich, Switzerland with her husband and two kids, and the other who is occupational therapist with her dog Happy in Cologne, Germany.
Both our Dutch and German families are very excited and happy with the arrival of a new family member!
In Closing: We sincerely thank you for taking the time to read our story and we are honored that you may consider us as adoptive parents for your baby. We know that you want the best for your unborn child. We promise you to unconditionally love and care for them as long as we will live. We will encourage them to be a kind, good person and be at their side in good and bad times. We want our future child to become happy and independent, and we will support them on their ways with all our love and energies.
We wish you the best of courage and strength to make the right decision for you and your baby.
Our Family and Friends